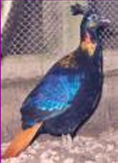 The Deodar trees and dense Oak forests with grasslands around the Chail city are the abode of wildlife. Chail sanctuary covering area of 10,854.36 hectares was notified on 21st March 1976 near Chail Town.

Chail Palace Hotel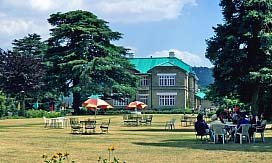 The Chail City was established when Bhupinder Singh, Maharaja of Patiala was banished from Shimla, the 'summer capital' of British India, after incidence of a dalliance with the Commander-in-Chief's daughter in the late 19th century. The Chail Palace was built in 1891 on 75 acres of land with truly regal setting. Tourist come to stay in this Palace which is now converted in a Hotel to get a feel of the royal charm.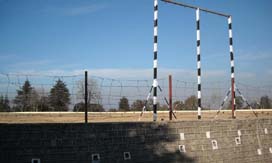 Chail Criket Ground at a height of 7,218 ft Surrounded by deodar is well maintained highest cricket ground of the World. It was built in 1893 is also used as polo ground.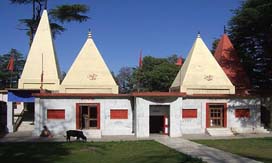 This site was earlier selected for the Palace by Maharaja Bhupinder Singh and had even started building it, but as is believed, a 'sidh', saintly person appeared in the Maharaja's dream, and declared that this was the place where he had meditated. The Maharaja Bhupinder Singh shifted his venue and built a temple here on this spot.